To the meeting with Vanessa Landreau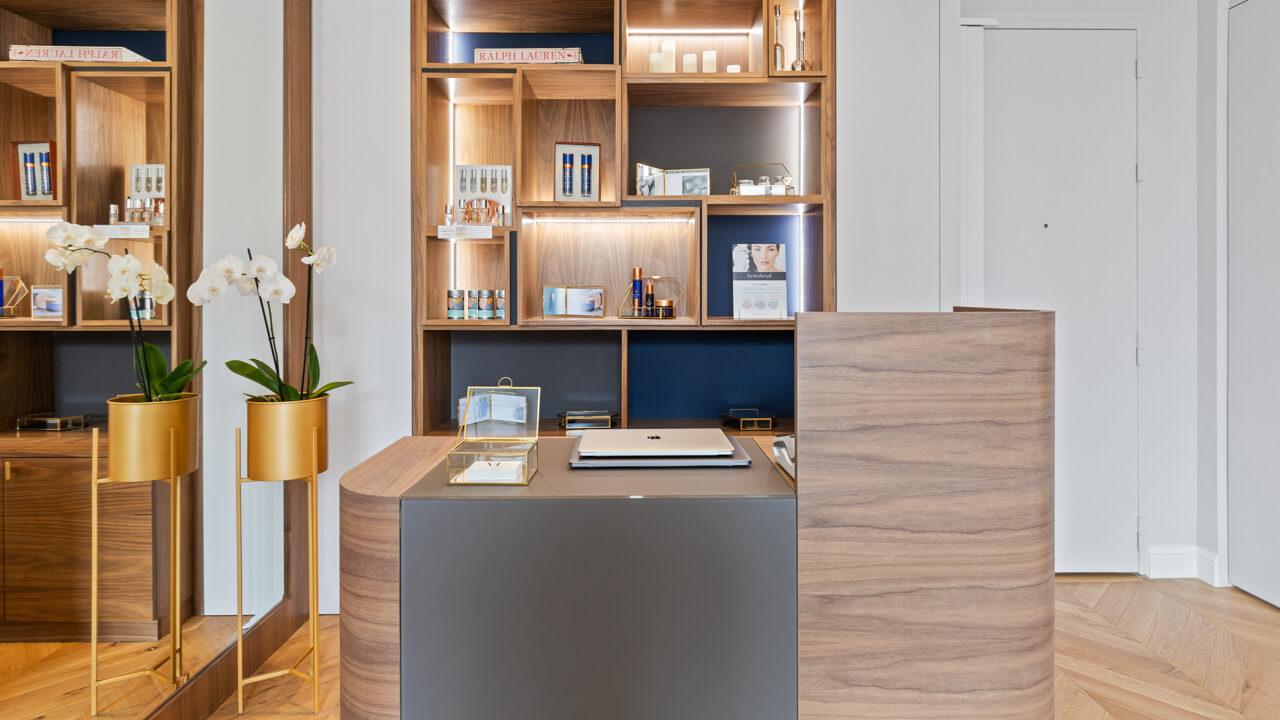 Founded in July 2021 by Vanessa Landreau, VL Paris is the first Parisian apartment for premium integrative, preventive and regenerative beauty treatments. In an intimate Parisian setting, this new institute offers a range of beauty and well-being solutions that promote « healthy aging ». The treatments that are practiced take advantage of all the latest technological inventions and the products offered are full of active ingredients, highly concentrated and mainly of natural origin, based on vitamins, antioxidants and plants.
In a private location a few meters from Place Vendôme, Vanessa Landreau offers a personalized welcome to welcome a client in her entirety and devote herself to her well-being with unique beauty techniques. Signature treatments such as Kobido combined with the Iyashi Dome or Hydrafacial, Intraceuticals and LED in a single treatment. Vanessa Landreau advocates In & Out beauty where each link of the chain has its importance.
Tell us about your spa and the services you offer?
It is not really a "spa" it is an Integrative, Preventive & Regenerative beauty apartment.
VL Paris is located in a Parisian apartment, a genuine beauty showcase.
It is an intimate address in a hospitable and refined setting where you are warmly welcomed. It is an address with a personal touch, an exclusive & innovative approach: the first Parisian premium integrative beauty treatment apartment, designed to break down the boundaries between health, well-being and beauty. A unique experience in the heart of the a wonderful city.
What's special and different about your business?
In creating this new salon, I wanted to offer a new vision of beauty, that of integrative beauty, were technological treatments, manuals, dietary supplements & cosmetics come together in synergy.
This synergy is particularly effective because dietary supplements will act from the inside, on the whole body to energize, nourish, purify and prevent aging.
Each tool and partnership have been precisely selected as VL Paris is committed to delivering kindness, transparency and results.
This holistic approach takes care of the skin from the outside and from the inside. "In & Out" beauty is a new way of conceiving the beauty routine where each link in the chain is important."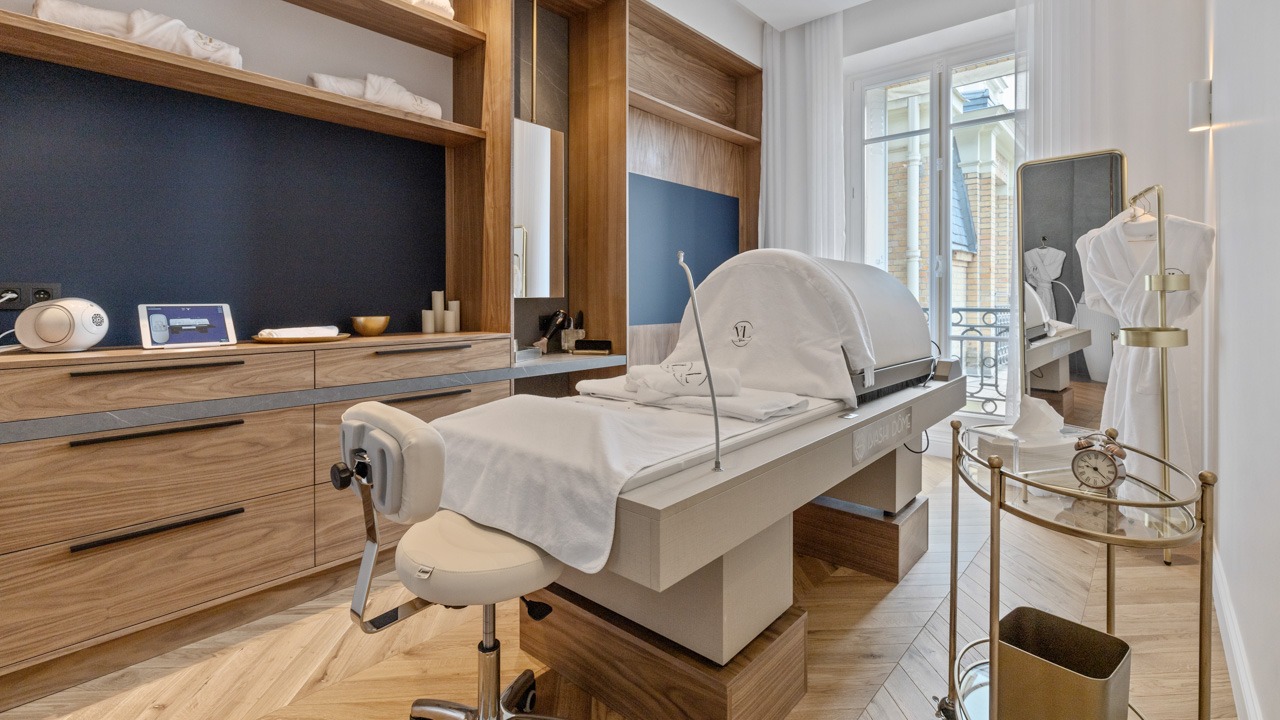 Why have you chosen to work with Iyashi Dome and integrate the Iyashi Dome in your operation?  
I always want to provide the best for my customers and friends, Iyashi Dome is "The reference" japonese sauna, it was a pioneer of infratherapy applied to wellbeing beauty and health for almost 20 years. It gives clinically proven and measured benefits.
The Iyashi Dôme is a far infrared treatment device for wellbeing, beauty and health, so it totally matches with my integrative, preventive and regenerative beauty concept.
It also has an holistic approach and a risk-free technique.
Consequently, it was totally responding to my business.
During a covid period it was a very good proposition because it is a contactless and handsfree treatment option.

Besides once the customer set up in the Iyashi Dome the staff is free to accomplish other functions.
What are the benefits of using Iyashi Dome for your spa and how does it help contribute to the bottom line?   
Not only does the Iyashi Dôme provides a "healing" action, it also and above all provides a preventive action through far infrared rays.
Detox, slimming, anti-ageing, improving sleep, recovering from jet lag, relaxation, physical preparation and muscle recovery, brain detox, etc. The benefits are numerous!
For that matter, these benefits specific to the Iyashi Dôme technology have been measured by clinical trials. For example, one 30-min Iyashi Dôme session is equivalent to a 20-km run and to the elimination of approximately 1,200 milliliters of sweat and 600 kcal!
Can you describe the training and marketing support you receive from Iyashi Dome and the benefits of this?
My company is new and small, they were very helpful and flexible, they give us a very professional and human support. When I created VL Paris I really wanted to choose the people I will worke with, kindness and human quality are such important as the quality of the product.
They always remain available to answer any questions and they are open to communication.
A good after sales service from the provider Is also the best way to provide good service to your customers.
Why should spas invest in Iyashi Dome?
Because they get a good return on their investment, it is easy to learn how to use it, it doesn't take the time of the staff and above all it gives great results in terms of detox, slimming program, and wellbeing.
You can peacefully work without being afraid of a waste of time, bad investment or lack of result.