Our devices
ID

FIRST

– BEAUTY SALONS, DAYS SPAS, FITNESS CENTERS, HEALTH CENTERS...

The quintessence of infratherapy, this model combines the fundamentals with comfort for pure effectiveness.
GENERAL

Wenge wood table

Cream-coloured cushions + mattress

Pneumatic actuators

STANDARDS

2-year guarantee

CE Marking

Patented catalyst

Japanese – Italian – French technology

Dimensions

Length 225/235cm

Width 90cm

Height (table) 50cm

Net weight: 135kg (not including options)
Composition

Interior of domes: Black Carbon panels

Catalyst: ceramic/titanium –TiO2 Technology

Mattress: foam 50mm – 30 kg/m3

Polyurethane cover

Table: metallic structure + wood lining

ELECTRICITY

Power supply: 100 – 240V

Intensity: 940W/hour

(or 470W per session at maximum intensity)

SAFETY

Power supply: electric control system

Thermal circuit-breaker: 5 thermal fuses 85°C
ID

RENAISENS

– HOTEL SPAS, THALASSOTHERAPY CENTERS, BALNEOTHERAPY CENTERS…

This world-class and customisable infratherapy model offers unparalleled treatment versatility for a journey of the senses: through colours, scents and materials, the ID RenaiSens combines crème de la crème technology for a unique treatment experience.
GENERAL

Wenge wood table

Cream-coloured cushions + mattress

Pneumatic actuators

Remote control

STANDARDS

3-year guarantee

CE Marking

Patented catalyst

Japanese – Italian – French technology

DIMENSIONS

Length 225/235cm

Width 90cm

Height (table) 50cm

Net weight: 170kg (not including options)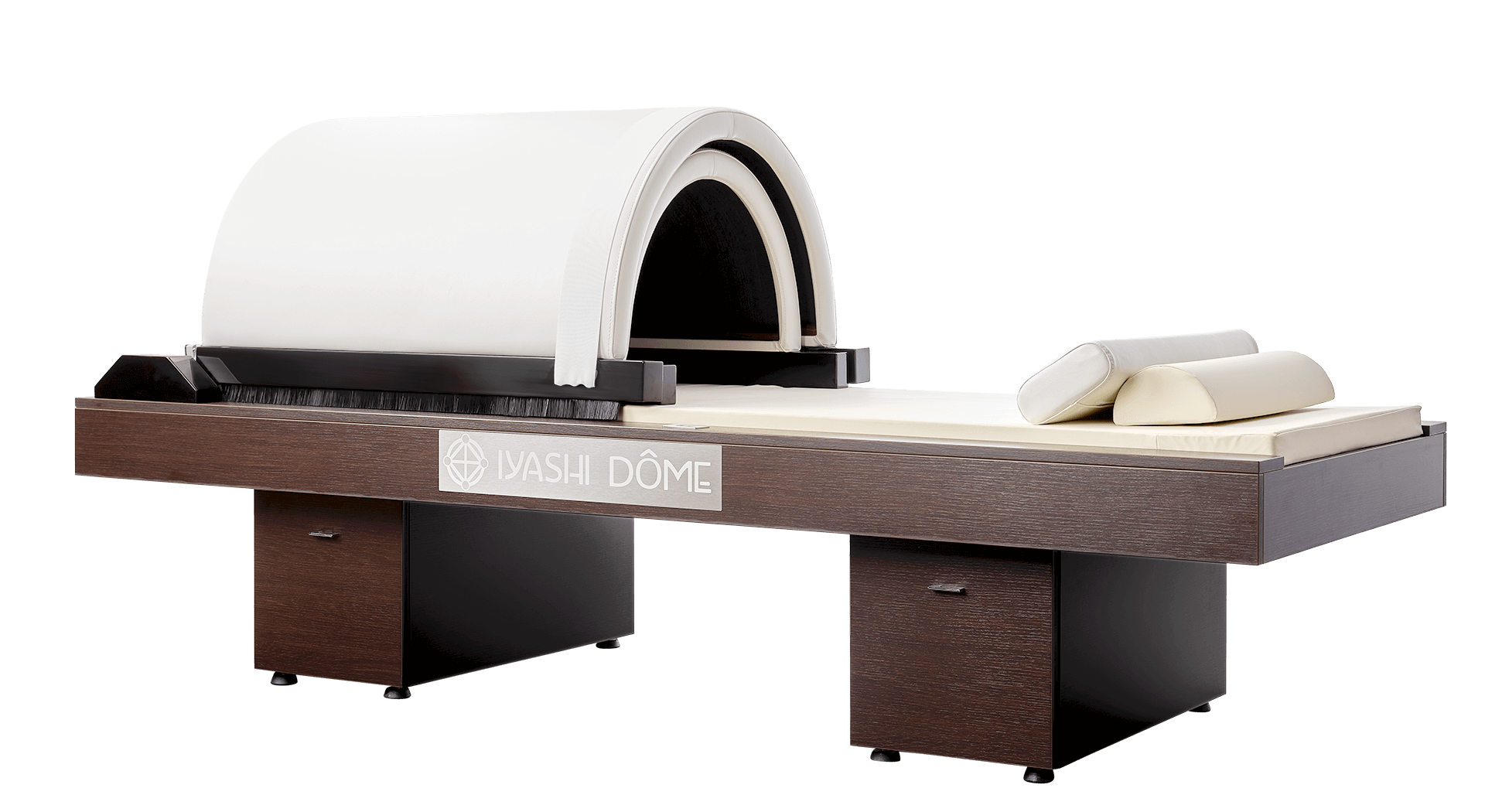 COMPOSITION

Interior of domes: Black Carbon panel

Catalyst: ceramic/titanium – TiO2 Technology

Mattress: foam 50mm – 30 kg/m3

Polyurethane cover: customisable

Table: metallic structure + customisable wood lining

ELECTRICITY

Power supply: 100 – 240V
Intensity: 940W/hour
(or 470W per session at maximum intensity)

(+ 90W for ID RenaiSens electric motors)

SAFETY

Power supply: electric control system
Thermal circuit-breaker: 5 thermal fuses 85°C
Iyashi Dôme provides you with a WORKING PRACTICE accompanied by products and accessories of unique quality, designed down to the smallest detail to guarantee an amazing treatment experience…